UPDATE THURSDAY AUG 5:
ORVA's 55th Annual Conference
Louisiana is currently experiencing a fourth COVID surge with the spread of the more contagious and virulent Delta variant.
To mitigate the spread of the virus, the Ouachita River Valley Association's Board of Directors has made the painful decision to cancel the planned August 12-13, 2021 conference and reschedule it for a future date.
Once this latest COVID surge is abated, we will reschedule.  Our plan is to conduct the conference in the Fall of 2021. However, the timing of the conference at this point is a matter of guess work.  Please continue to watch for future updates.
Many thanks to our members, stakeholders, and sponsors who have registered and who have generously contributed to helping to fund the conference.  We will be contacting them shortly with full refunds.
Please continue to practice all available safety measures and stay safe!  Thank you for your support and understanding.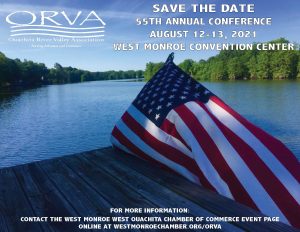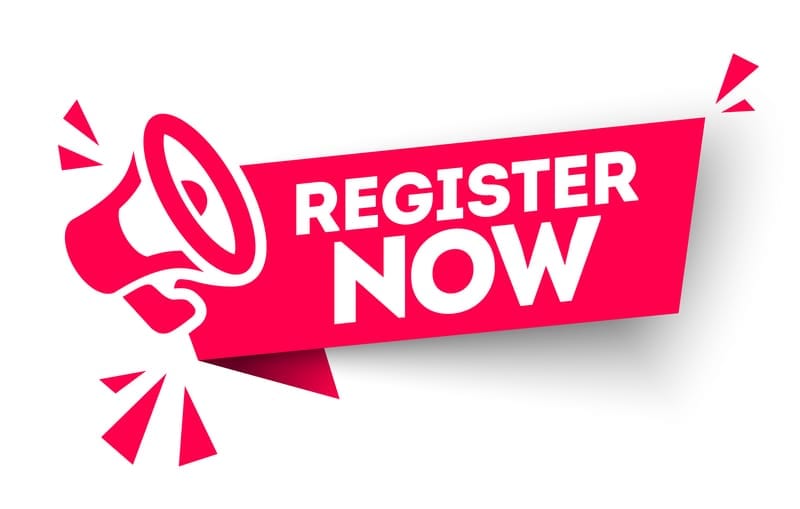 55th Annual Conference
August 12-13, 2021
West Monroe Convention Center, West Monroe, LA
Featured Speakers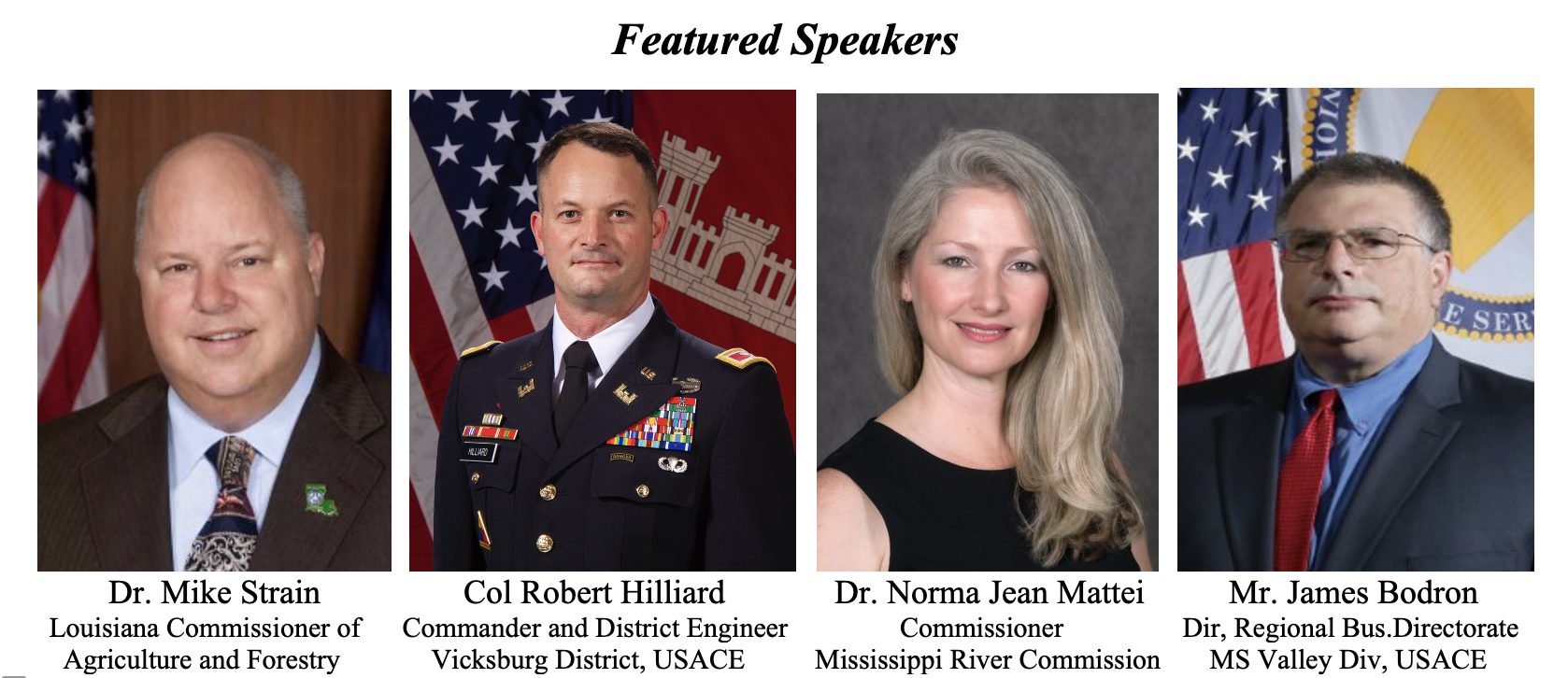 Last Day to Register – August 10, 2021
The Ouachita River Valley Association is a non-profit organization that has been in existence for more than 127 years.  It represents the private sector of the economy and derives its revenues from membership dues and fundraising activities, such as our annual conference.  For many years, our business partners and stakeholders within the Ouachita River Basin have financially supported the mission and objectives of the Association and helped to ensure its success.
This year's conference will address the programs and initiatives and pertinent issues, to include the economic impacts, of the Ouachita-Black Rivers Navigation Project.
We hope you will consider a sponsorship.  Most importantly, however, we hope to see you in West Monroe at this year's conference.  The conference promises to be a great event.
I wish to support ORVA with its Conference in West Monroe, August 12-13, 2021 at the following level:
Gold Level – $1,000 – 2 Free Dinner Tickets, Program Recognition and Signage
Silver Level – $500 – 2 Free Dinner Tickets, Program Recognition and Signage
Bronze Level - $250 – Program Recognition
Conference Options:
 I will be attending the ORVA 55th Annual Conference.
 I would like to support the ORVA Conference through event sponsorship. (Contact the Chamber for Details)
I only attend the Thursday Evening Dinner.
I will only attend the Friday Luncheon.
Dinner Thursday Evening Meal Option: Filet or Chicken.
ORVA has contracted with the Wingate by Wyndham for exclusive group room rates as indicated below:
Reference ORVA Conference or use code:081121QUA
| | |
| --- | --- |
| Room Type | Group Rate |
| Standard King Room | $79 |
| Standard Two-Queen Room | $89 |
| Suite King Room | $89 |
Wingate by Wyndham, 228 Blanchard Street, West Monroe, LA,
Reservations direct by Phone: 318-387-7395