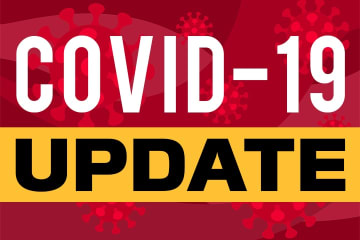 An Update From the WMWO Chamber
Chamber Friends,
Please note that as our nation and state take the necessary steps to address COVID-19 in Louisiana, the West Monroe West Ouachita Chamber will do the same. Many meetings are now on hold or postponed, and our staff will be working remotely as much as possible as we all work together to prevent the spread of the virus.
While our staff may be operating from different locations than usual, rest assured that we will continue to keep you informed of resources and information to support your operations. We stand ready to aid our local, state and federal partners in helping Louisiana's employers and workers during this difficult time.
Please find below links to resources that will keep you updated during this time. Should you have specific questions you would like help with, please email us: membership@westmonroechamber.org OR call us 318-325-1961. We will get back to you as soon as possible.
New relief for businesses:
We highly encourage you to explore the summary of legislation here, consider the SBA loan programs immediately and collect the needed documentation for filing. If you have not already, contact your local bank where you already have an established relationship and ask for their feedback and advice. It is important to note these loans may take time to process so action now is critical to maintain liquidity for your business. Although the Chamber cannot directly advise you of your specific financial needs, we can direct you to quality contacts in the banking, accounting and legal professions that can!
America's Small Business Development Centers has released a spreadsheet that compares all of the currently available SBA programs, including the Economic Injury Disaster Loans and Paycheck Protection Program. You can access the document by clicking here.
Louisiana Department of Revenue
Due to the COVID-19 crisis, Louisiana today extended the deadline to file and pay the February 2020 sales tax returns to May 20, 2020. This is an automatic extension and no extension request is necessary. Learn More>>
Refundable Payroll Tax Credits
Today, March 23, the U.S. Treasury Department, Internal Revenue Service and the U.S. Department of Labor announced that small and midsize employers can begin taking advantage of two new refundable payroll tax credits, designed to immediately and fully reimburse them, dollar-for-dollar, for the cost of providing Coronavirus-related leave to their employees.
This relief to employees and small and midsize businesses is provided under the Families First Coronavirus Response Act, signed by President Trump on March 18, 2020.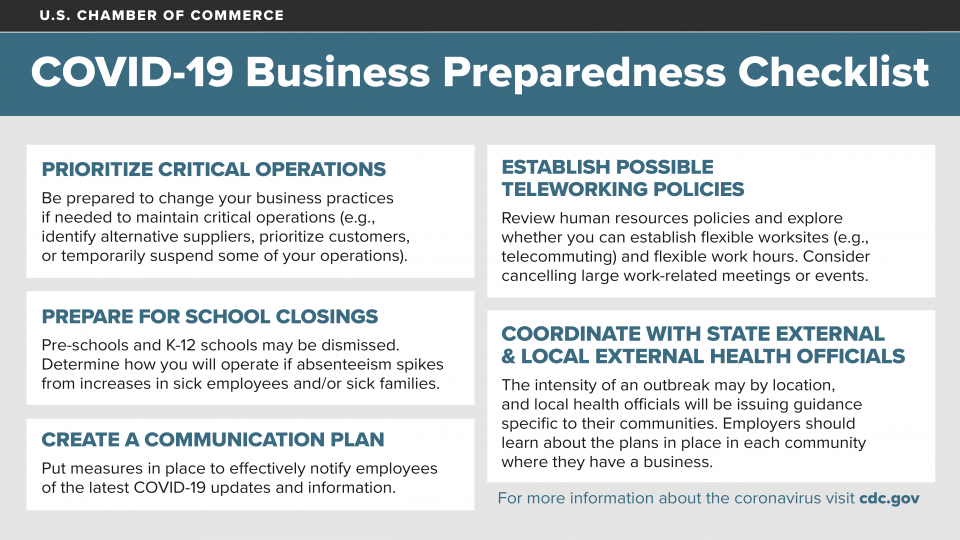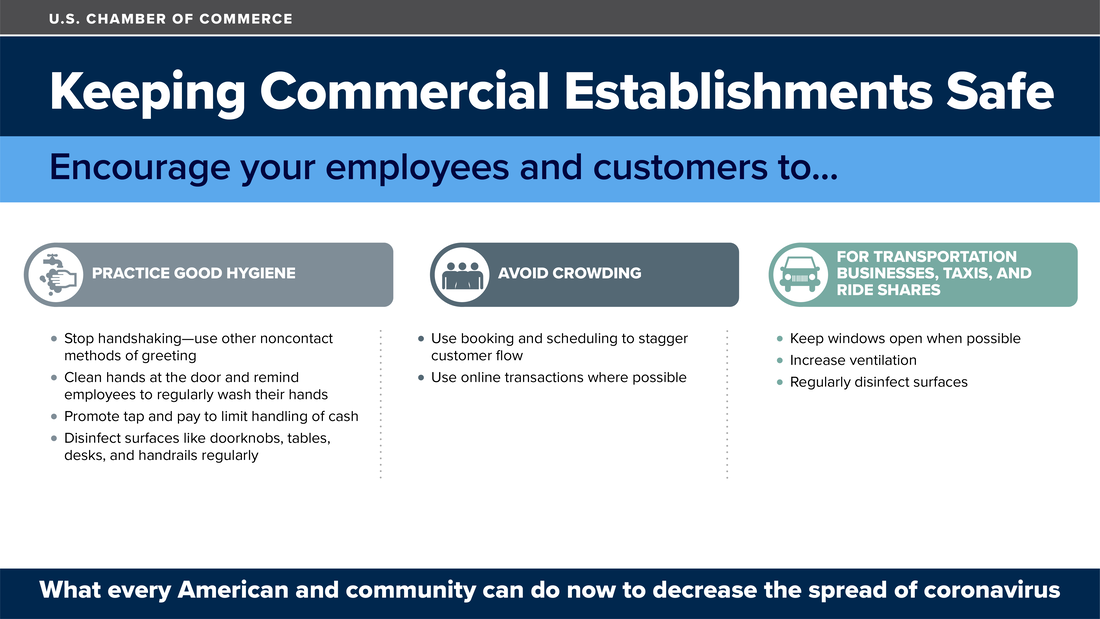 Three Work-From-Home Solutions
Hosted Phone - Pair your desk phone to your mobile phone, tablet or desktop PC. You can be reached anywhere, all through one number. This service can also include features like conference calling, voicemail, chat and integrated contacts.
Online Meetings - Conduct face-to-face meetings, chat, share your desktops, applications and whiteboard with anyone, anywhere, anytime.
Business Backup and Recovery - Make sure your data is backed up at all times.
Courtesy of Vice President of Sales and Marketing at EATEL Business, Tressy Leindecker from Baton Rouge Business Report
Communicate and Collaborate
Evaluate your current business practices.

Are there ways you can offer services with less face-to-face customer contact?
Can you offer delivery, take out or other options that can support quarantined or home bound customers?

Develop policies and practices that build trust with customers and colleagues

Encourage employees to take their temperature every day, regardless of  how they feel. Catching a fever early may spare both customers and colleagues from exposure.
Insist that sick employees stay home, for their health and everyone's safety.
Increase use of cleaners and frequency of cleaning
Post steps you are taking online and at your establishment so customers know you are aware and vigilant